Come to the Cabaret
Don't tell mama, but we have a seat just for you at the Cabaret.
Filled with singing, dancing and lots of fun,
we have created a cabaret reminiscent of days gone by but with a modern flair.
"Come to the Cabaret" is an eclectic collection punctuated with songs
from the turn of the last century,
and maybe even a song or two from the musical "Cabaret" itself.
The spotlight will shine on small group and solo performances.
So, c'mon, get dolled up, doll. Your table's waiting.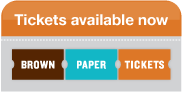 2017 /2018 Performance Schedule
The Aurora Singers
Proudly Presents
the
2017 - 2018 Season!
October 7 - 7:00 p.m.
October 8 - 2:00 p.m.
---
Heart of a Child

December 2 - 7:00 p.m.
December 3 - 2:00 p.m.
---
A Star is Born

March 3 - 7:00 p.m.
March 4 - 2:00 p.m.
---
Broadway Again

May 5 - 7:00 p.m.
May 6 - 2:00 p.m.
Click HERE for Online Tickets for all shows!
Our New Slogan
What do these phrases mean to you? What image or thought do they invoke when you hear them?

Just do it. Have it your way. Squeezably soft. Built Tough. Good to the last drop. Finger lickin' good. Every kiss begins with _____. Baseball, hot dogs, apple pie and _______. Mmmmmm Good!

These phrases are called slogans. Webster defines slogan as "a brief, attention-getting phrase used in advertising or promotion." I'm sure that at least some of the above slogans did just what they are supposed to, recall to your mind a specific product or manufacturer and perhaps make you think about going out to buy that product or visit that store.

The Aurora Singers have recently adopted a slogan that best describes our product:
For the Love of Music.
We will be using this slogan in all of our advertising and promotions going forward. We want it to become as familiar to you as any of the above, so that whenever and whereever you hear it, you will be reminded of the power of music as a universal language and the joy the Aurora Singers have in sharing our music with you.

Think music! Think Singers. Come and enjoy our concerts!
Gift of Music
The Aurora Singers Present
A Gift Of Music
As Singers, we understand the power of music, and its ability to connect groups and individuals with a universal language.
We love to bring our joy of music to those in our community who may not have access to or cannot afford to have music be a valuable part of their lives.
Give the gift that lasts a lifetime.